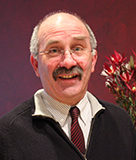 Michael Keena – Managing Director

Michael completed a Bachelor of Business (Accounting) at RMIT in 1979, and received his Graduate Diploma of Taxation from RMIT in 1988. More recently, he has also obtained a Diploma of Financial Planning from CPA Australia.
In 1991, Michael gained his Public Practice Certificate from CPA Australia, and founded a small public accounting firm at Ravenswood with the support of his wife Mary (who passed away in 2002). Since then, Michael has overseen the firm grow to its current position of providing accounting and taxation services to business and individual clients in Central Victoria, Melbourne and Sydney, and employing 5 accountants.
Michael has had an extensive accounting career with 13 years at BHP Billiton, followed by a further 5 years at Sacred Heart College, Kyneton, and now over 27 years as a public accountant. As a result, Michael is well placed to guide his personal and business clients to achieve their financial goals. His extensive experience enables him to offer a broad range of business advisory services, and to also give specialist taxation advice to both individuals and business clients.
Michael is a Fellow member of CPA Australia, a member of the National Taxation & Accounting Association (NTAA), and also a Fellow member of The Tax Institute. He is also an authorised representative of SMSF Advisors Network.
Outside of work Michael enjoys writing, jogging in scenic areas and working at his Ironbark property. He also loves gardening, travelling and fine dining with Anne (who he married in 2018) and spending time with their 7 children, their partners and his 8 grandchildren. More details on Michael's experience and contacts can be found at LinkedIn.
To contact Michael, call: 03 5444 0700 or email: michael.keena@kjaaccountants.com.au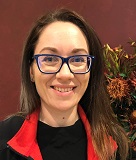 Rosaire Keena – Director
Rosaire joined the practice in 2006, supporting the administration needs of the firm, and moved into an accounting position in 2012. Rosaire completed her Bachelor of Business (Accounting) degree at LaTrobe University Bendigo in 2017, after taking a short break from her studies to have her son Oliver. Rosaire enjoys working closely with her clients in the preparation of annual Financial Statements, income tax returns and quarterly Business Activity Statements, in order to reduce their income tax payable and maximise the potential for their business.
Outside of the office, Rosaire loves spending time with her son, keeping active and has a keen interest in music and art.
To contact Rosaire, call: 03 5444 0700 or email: rosaire.keena@kjaaccountants.com.au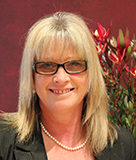 Susan Conder-Delves – SMSF & ASIC Manager

Sue started with Keena Jordan & Associates in 2000. As SMSF & ASIC Manager, Sue is often the first contact clients have with the firm's Bendigo office. With over 17 years experience working in the accounting industry, she has always enjoyed meeting and greeting both existing and new clients, establishing a strong rapport and allowing her to consistently provide quality customer service. Sue has a Diploma of Business Studies (Accounting), as well as Advanced Certificate in Sales Management.
Sue is married to Mark, and enjoys bike riding in her free time.
To contact Sue, call: 03 5444 0700 or email: sue.conder-delves@kjaaccountants.com.au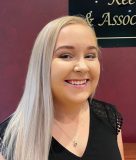 Jacquie Fitzpatrick – Accountant & Tax Consultant

Jacquie completed a Bachelor of Business (Accounting) at LaTrobe University Bendigo in 2018, and commenced working with Keena Jordan & Associates in 2019. Jacquie works alongside Michael & Rosaire, to assist them with the preparation of annual Financial Statements, Income Tax Returns & Business Activity Statements for clients.
 Outside of work, Jacquie enjoys spending time with her friends, family & Fiancé Michael.
 To contact Jacquie, call: 03 5444 0700 or email: jacquelin.fitzpatrick@kjaaccountants.com.au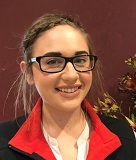 Kathleen Keena – Trainee Accountant 
Kathleen has been welcoming clients at Keena Jordan & Associates since 2014. Kathleen enjoys helping clients while working alongside her father and sister. She is currently undertaking a Bachelor of Accounting through LaTrobe Univesity Bendigo.
When not a work, Kathleen is kept busy with her two boys Aidan & Ezra, and her daughter Mazikhen.
To contact Kathleen, call: 03 5444 0700 or email: Keenak@kjaaccountants.com.au
Kal Ranaweera – Junior Accountant & Bookkeeper
Kal completed a Bachelor of Business (Accounting) at Swinburne University in 2021 and joined Keena Jordan and Associates just after. She is working closely with Rosaire to assist with the preparation of BAS's, Income Tax Returns and providing bookkeeping services.
In her spare time Kal enjoys family time with her husband, son and her dog Archie.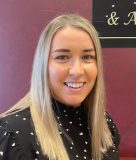 Rebecca McKnight – Office Manager

Rebecca commenced work with Keena Jordan & Associates Pty Ltd in 2020, and is the first face you will see when entering the doors of the KJA office. Rebecca has a keen eye for detail and great organisational skills, which she utilises in helping the accountants to ensure that day to day tasks run smoothly.
Outside of work Rebecca enjoys helping out on her parents farm and spending time with her partner Jack.
 To contact Rebecca, call: 03 5444 0700 or email: Rebecca.mcknight@kjaaccountants.com.au     
Drew Barker – Administration Assistant